Governance Board Updates
CFReSHC is committed to patient-engaged research through partnerships between women with CF, researchers and advocates. The Governance Board meets monthly to discuss sexual and reproductive health issues with the goal of prioritizing the voices of women with CF in all research and action decisions. We utilize this newsletter, our website and our presence on social media outlets to communicate our progress and results to the greater CF community.
The GB is comprised of three subcommittees: Group Norms, Meeting Planning and Communications. Each subcommittee gives a report at the GB meeting to ensure transparency between groups.
The Group Norms subcommittee is working to finalize the Group Norms document. This includes adding a new subcommittee to enable more members of the Patient Task Force to participate in CFReSHC activities as Patient Partners. Under our two new grants, GB members have realized that we have many action items that would be perfectly suited for PTF members who wish to volunteer their time towards achieving our goals. We hope to have more information on our PTF Leadership Committee for our March Newsletter.
The Meeting Planning subcommittee has submitted details for the next two PTF meetings. On Thursday, March 21 from 3-5 pm EST, gastroenterology physician, Dr. Tanja Gonska, from the Hospital for Sick Children in Toronto will discuss healthy eating vs. high fat/high caloric intake, body composition vs. BMI, and how nutrition plays a role in healthy weight gain for women with CF. On Thursday, April 4 from 1-3 pm EST, women's health care providers Dr. Emily Godfrey (Univ. of Washington) and Dr. Sheila Mody (UC-San Diego) will discuss how to find a women's health care provider that meets your needs by reviewing what questions to ask and clarifying your goals for each visit.
The Communications subcommittee is working on boosting CFReSHC's presence on social media. Click the links at the bottom of the page to find us on Facebook, Twitter and Instagram.
PTF MTGS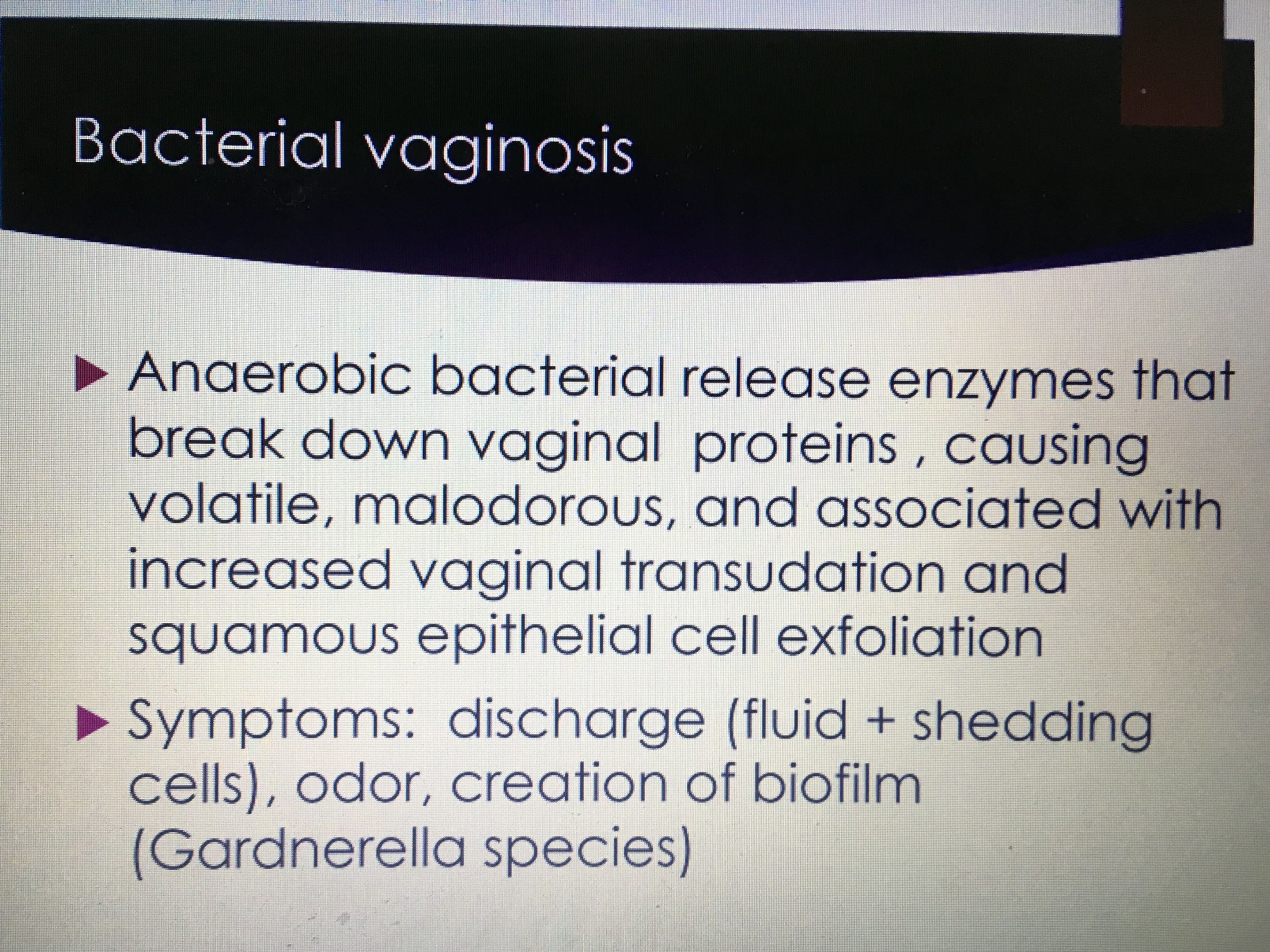 On Feb 23, 2019 PTF members participated in a literature review on "Vaginal Health in CF." The following article published in 1994 in the British Medical Journal was highlighted: "Vulvovaginal Candidiasis in Young Women With Cystic Fibrosis." Because we had an informal discussion during the first hour of the meeting, we did not record the presentation to maintain the privacy of the attendees.
PTF Meeting Overview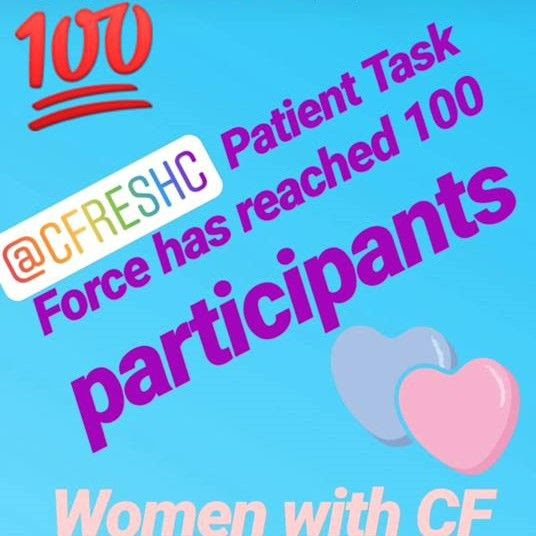 Dr. Susie Baldwin, a CF transplant recipient and cancer survivor, discussed "Vaginal Health and CF." Participants learned that new data is needed to accurately assess the incidence of bacterial vaginosis (BV) and vaginal yeast infections in women with CF.
Dr. Baldwin discussed the differences between vaginal yeast infections and BV, though some of their symptoms seem similar. For example, BV is an imbalance of bacteria caused by a change in the pH balance in the vagina. BV often causes vaginal inflammation and odor. Yeast infections are caused by Candida and women may experience a white, thick discharge and itching. Interestingly, women can have both infections at the same time.
Often, CF clinics will provide a script for an anti-fungal without screening a discharge sample or encouraging the female patient to see a gynecologist. Yet Dr. Baldwin pointed out, "While your CF clinic team may actively address yeast infections by prescribing anti-fungal remedies when you're taking antibiotics, they may overlook other conditions that can cause symptomatic vaginal discharge, including bacterial vaginosis and sexually transmitted infections." Therefore, Dr. Baldwin stressed that it is important to be properly screened and diagnosed to be given the correct treatment method. Moreover, while there are over the counter options to treat yeast infections, BV requires a prescribed antibiotic.
Dr. Baldwin mentioned that routine gynecological care is important to ensure proper diagnostic testing for vaginal infections, sexually transmitted infections, and cancer screening. Join us on Thursday, April 4 from 1-3 pm EST to learn more about finding a women's healthcare provider that meets your needs.
In the breakout sessions, women with CF discussed the problems surrounding vaginal discharge–especially during or after taking antibiotics. Many shared personal stories of natural and over the counter treatments–tested through trial and error–that work to treat their particular symptoms. Attendees also discussed the restrictions of taking diflucan while on modulators. Women shared who they talk to about their vaginal infections during their clinic visits and what barriers they find when discussing this aspect of sexual health. All of the attendees agreed that the data on vaginal issues in CF is lacking and needs to be updated to ensure women with CF receive the information and support necessary to handle yeast infections, BV and STI's.
After the meetings, members of the PTF voting on their top three research priorities:
How is vaginal flora different for women with CF? What is the relationship between Candida and antibiotics?
What is the prevalence of STIs/ vaginitis/ yeast infections in CF patients? What are the most effective treatments?
What training is needed for CF care providers to help women with lifestyle factors related to vaginal yeast infections?
Other News
Molly Pam spoke with Gunnar Esiason and Tiffany Rich to discuss CFReSHC's upcoming projects and initiatives, including the development of a family building guide. Click picture to access the blog post.