Cystic Fibrosis Impact Grant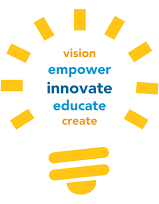 The Impact Grants program provides grants of up to $10,000 per year to individuals or organizations for programs that benefit the CF community. The best ideas come from personal experience, and no one knows the ins and outs of life with CF like the CF community. This program is a chance to make your vision a reality.
Launched in 2016, the Impact Grants program reflects the Foundation's commitment to not only cure cystic fibrosis, but also to help people with CF live full lives. Impact Grants have supported a wide range of ideas that benefit people with cystic fibrosis, from voice lessons to strengthen breathing and improve confidence, to online health coaching and personal training.
The CFReSHC received the Impact Award in Fall of 2018.
via CFF.org
PCORI Grant
In May 2017, CFReSHC received a grant from the Patient Centered Outcomes Research Institute. CFReSHC proposes to introduce and support patient-centered outcomes research (PCOR) to the greater CF community. We will use existing PCOR training products and adapt them so that they address key issues related to researcher-
patient teams that solely engage online. We will create a best practices user guide for online engagement by performing
Objectives: This project will have two aims:
Build capacity for PCOR knowledge and skills applicable for longitudinal online engagement
Create and disseminate a best practices PCOR user guide for populations that solely engage online