2019-2020
In 2018 we received funding from the CF Foundation's impact award to develop this website and continue to hold our patient task force meetings. In 2019 we received a second year of funding to develop a sexual and reproductive health guide written by patients and for the whole community to educate clinicians and patients about issues that affect adult females with CF and to facilitate conversations between health care providers and patients. Each section will have, though some topics will not due to lack of research:
Background information on the topic and how it relates specifically to CF
Questions for providers to ask during clinic visits
Information for specific types of providers (ob-gyn, social worker, CF doc etc)
Questions for patients to ask their providers
Peer-to-peer advice for managing challenges
research
To create this guide we formed writing teams comprised of women with CF. We performed literature reviews and wrote the background information for the chapter. Each topic had a dedicated patient task force meeting with an expert speaker. The chapter team then presented their preliminary work and asked for feedback from the patients present. We then broke up into breakout groups to brainstorm questions for providers, questions from providers, peer to peer advice, and further resources available.
If you are interested in joining our project as a writer, or attending a PTF, please contact us!
2018-2019 Project Summary
During 2018-2019, we held monthly meetings with women with CF planned by women with CF. This task force currently has 150 members. The CFF Impact Award will enable CFReSHC to meet the CFF mission of improving the lives of women with CF by addressing sexual and reproductive health and well-being, research and care.
We intend to meet this goal through two aims:
1. To host monthly virtual meetings on SRH topics in which women with CF voice their experiences about CF-SRH concerns in a supportive environment and define priorities for CF-SRH-related research and care.
2. To establish a permanent online presence by designing and implementing a CFReSHC website. This website will house CF-SRH resources, results from our meetings, CFReSHC newsletters and SRH-related online blogs.
Project Detail:
Our Impact Award project involved two initiatives. First, women of CFReSHC had designed, developed and hosted monthly, PTF (Patient-Task Force) online meetings to discuss CF-SRH related topics. Sessions were 2 hours long, and used Zoom video conferencing to comply with infection control guidelines, and allowed women across the country to attend regardless of their time zone. These meetings: (1) furnished women with CF evidence-based, extanted information about specific SRH-CF topics by knowledgeable presenters; (2) had women with CF discuss these CF-SRH concerns with one another; (3) built community and support by sharing our experiences; and (4) had women articulate their needs for further research and for amending SRH-related, CF clinic practices.
Second, CFReSHC created a website for our collaborative. The website enables the collaborative to disseminate our CFReSHC newsletter, provide CF-SRH resources, recruit more women, receive feedback, and post results of new research studies about CF-SRH concerns. The website will also provide a means by which CFReSHC members who are unable to attend the sessions can review the discussion summaries, provide comments, and vote on preferences.
Under this grant, CFReSHC created a private and public Facebook, Twitter (@CFReSHC), and Instagram (@CFReSHC) presence.
2018-2019
Our 2018-2019 Schedule and Topics Covered:
Talking With Your Health Care Provider About SRH in November 2018
Menopause and Aging in December 2018
Modulator Impact on SRH in January 2019
Vaginal Health in February 2019
Nutrition, in March 2019
Creating a Relationship With Your Women's Health Care Provider in April 2019
Creating a Resource Guide for SRH in May 2019
Sexual Health and Pain in June 2019
Genetic Testing and Counseling in September 2019
Meeting Format: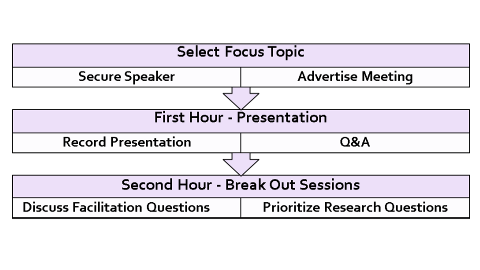 The project team created a facilitator and notetaker guide, and a training program to prepare breakout facilitators and notetakers (women with CF) to engage attendees in robust conversation as well as elicit research priorities and questions on the meeting topic.
Under this grant, our patient taskforce went up from 63 to 150 — over twice the original size — over the course of one year.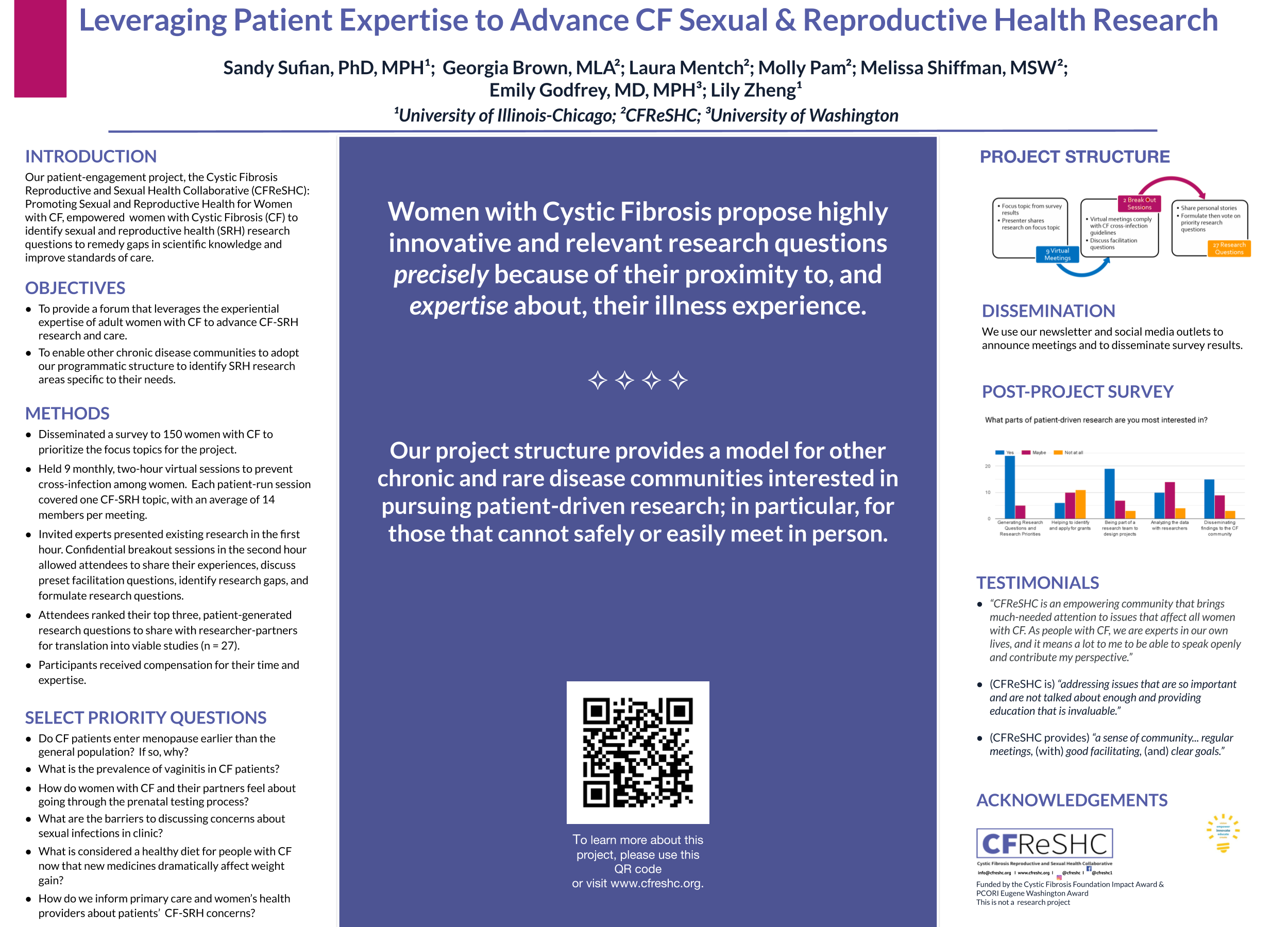 2019-2020
CF-Sexual and Reproductive Health Issues in Women's Lives: an Education Guide for Patients and Providers
Background: As women with Cystic Fibrosis enter new phases in their lives due to increased life expectancy, they have expressed frustration with the lack of knowledge about, and insufficient attention given to, the interactions between CF and their sexual and reproductive health (SRH). Often, these patients know more about these issues than their clinicians or patients ask questions their providers cannot answer. Clinicians therefore need focused education and guidance to help them respond to these concerns in their clinical practice.
This proposed guide is based upon three years of monthly meetings with adult women with CF on a variety of CF-SRH focus topics where they identified research questions for researchers to pursue. In the process, they also articulated areas in provider education and in the provision of care on CF-SRH issues that can be vastly improved.
Rationale: The proposed project responds to the need to: 1) raise awareness for patients and enlighten providers about CF-SRH issues; 2) provide patients and providers with information and guidance on how to best integrate and address CF-SRH concerns into clinical practice.
Aims:
1. To empower patients to create content on various CF-SRH topics for CF clinicians and women's health care providers to use as a resource.
2. To improve the standards of care for women with CF.
Authors and Audience: The guide will be written by women with CF who are members of CFReSHC. It is intended for CF specialists, women's health providers and adult women with CF. In addition to increasing providers' knowledge of CF-SRH issues, it will empower women with CF to serve as co-educators while increasing patient engagement in CFReSHC, thereby upholding our collaborative's mission.
Meeting Format: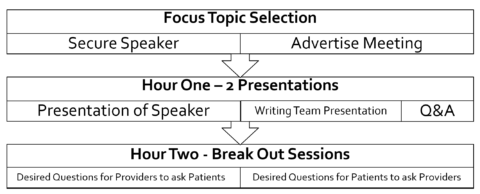 [siteorigin_widget class="WP_Widget_Media_Image"][/siteorigin_widget]