Our patient task force (PTF) is composed of over 280 women with CF over the age of 18. We hold interactive monthly meetings with experts on specific topics, followed by breakout sessions to brainstorm questions for further research. 
Sharing the Patient Experience
Many important questions about female reproductive and sexual health remain unasked, and have historically not been addressed as part of routine CF care. But it's important to know, you are not alone in this.
The patient perspective is invaluable in helping clinicians and researchers understand what women with CF face. Many women don't know that symptoms they experience may be related to CF, or their CF medications. Plus, drug trials often are unable to adequately answer questions about female reproductive health beyond basic safety. Together, patients and clinicians can help to set standards of care and create guidance for conversations about these important yet sensitive topics.
Do you ever feel alone in wondering about sexual and reproductive health? Join our Patient Task Force (PTF) meetings to meet women experiencing similar things, get expert information​ about the topics, and help us set research priorities for further research.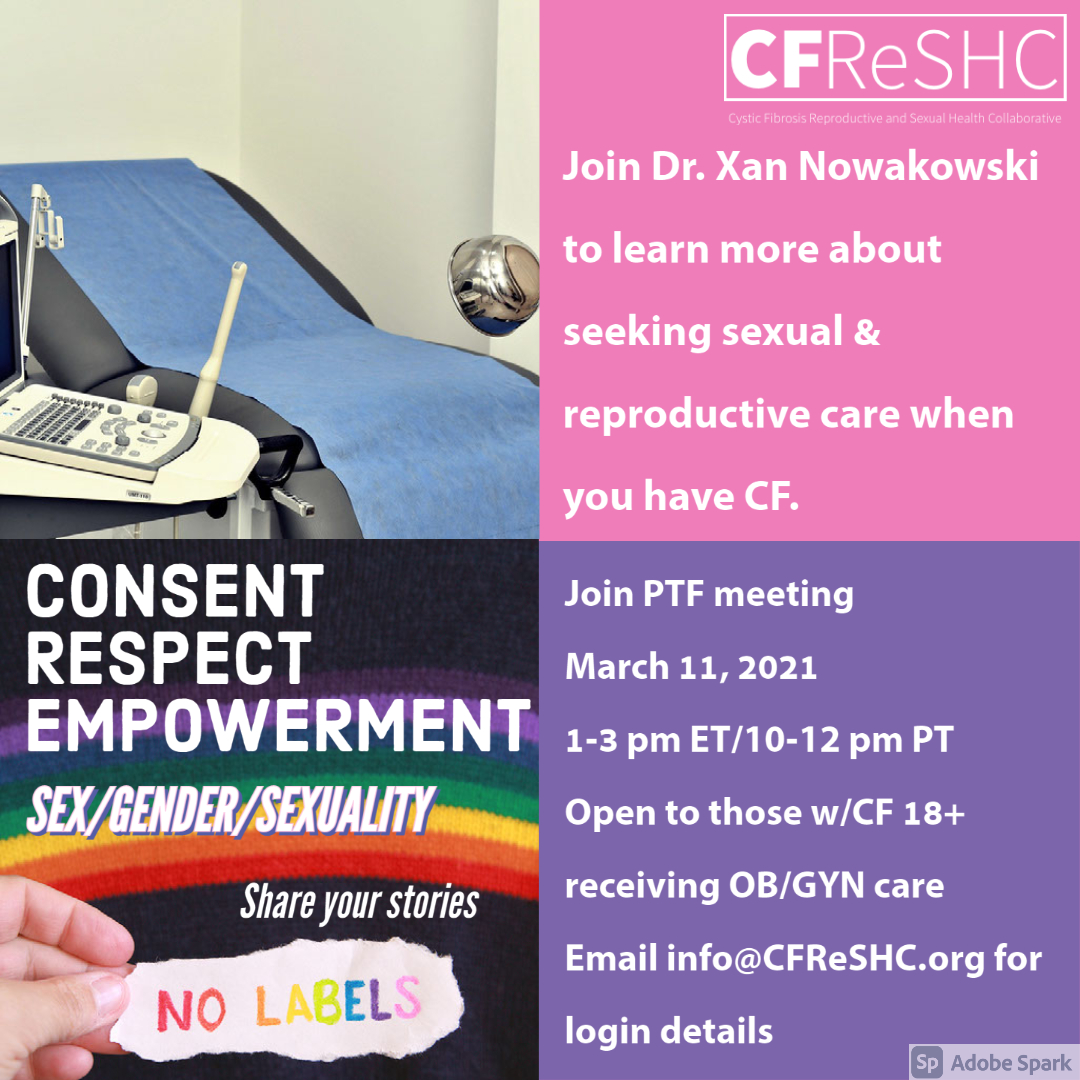 March 11, 2021
1-3 PM EDT