On Monday, May 23, 2022, Dr. Jennifer Goralski, Associate Director for the UNC Adult Cystic Fibrosis Center, discussed hearth health for those with CF. Her informative presentation started with a case study, and then described different types of heart disease, potential risk factors, and preventative measures.
Dr. Goralski recounted the case study that got her and some others at her center interested in heart health in the CF population. The study focused on two women, both have CF and CFRD, and both experienced severe heart attacks caused by blockages of coronary arteries that can lead to heart damage or death if not treated (acute ST-elevation myocardial infarctions). One of the women called the center describing chest pain that didn't feel like a typical CF exacerbation, so her pulmonologist suggested she go to the Emergency Room — which ended up saving her life, because they were able to identify what was happening after an EKG.
Dr. Goralski explained that the typical type of heart complications that practitioners are accustomed to looking for in the CF population tend to be different than the general population; they mostly know to look for markers of issues that arise as a result of chronic low oxygen levels. She demonstrated the close relationship that the lungs and heart have in human anatomy and physiology. She also noted that there has been evidence of the combination of Azithromycin and Tezacaftor/Ivacaftor causing first degree heart block in people with CF.
She shared about risk factors for heart disease: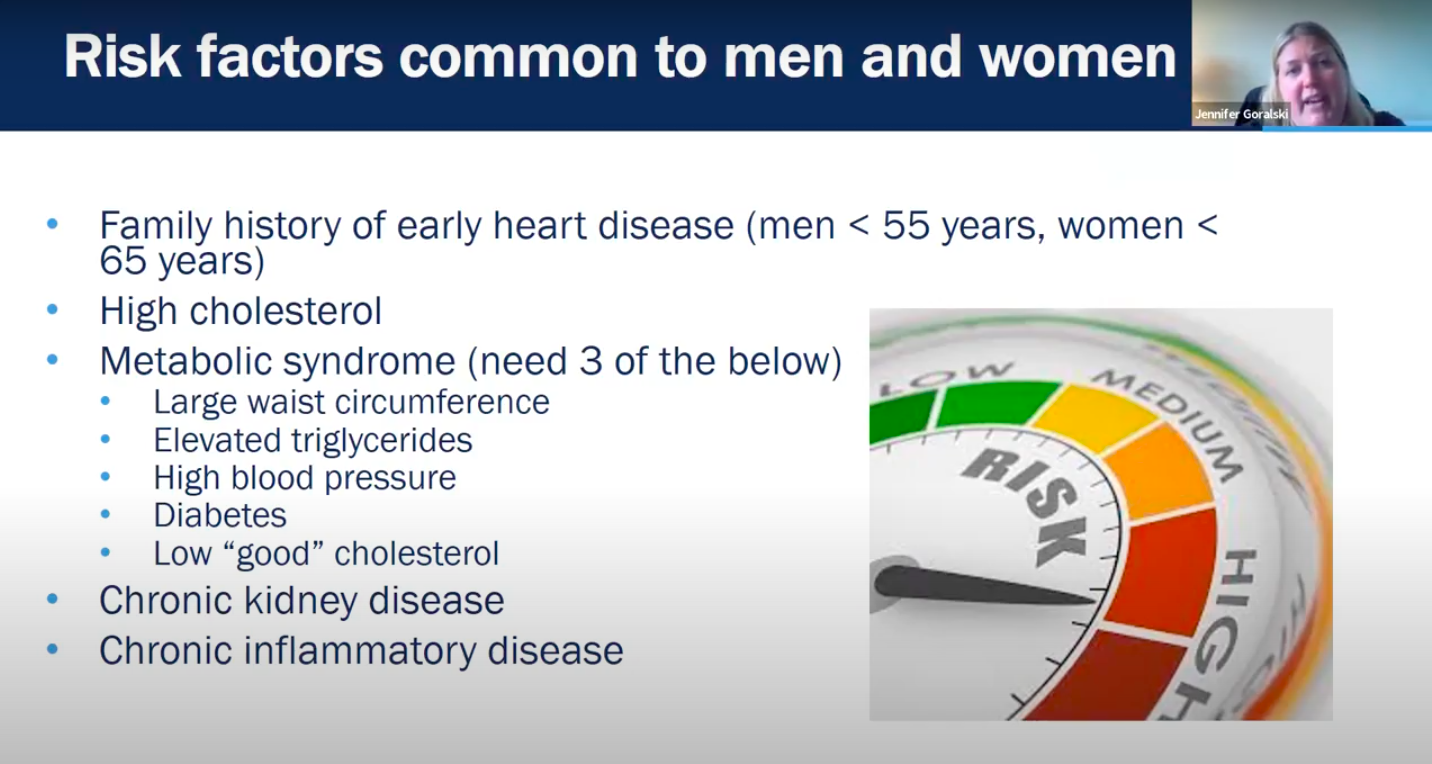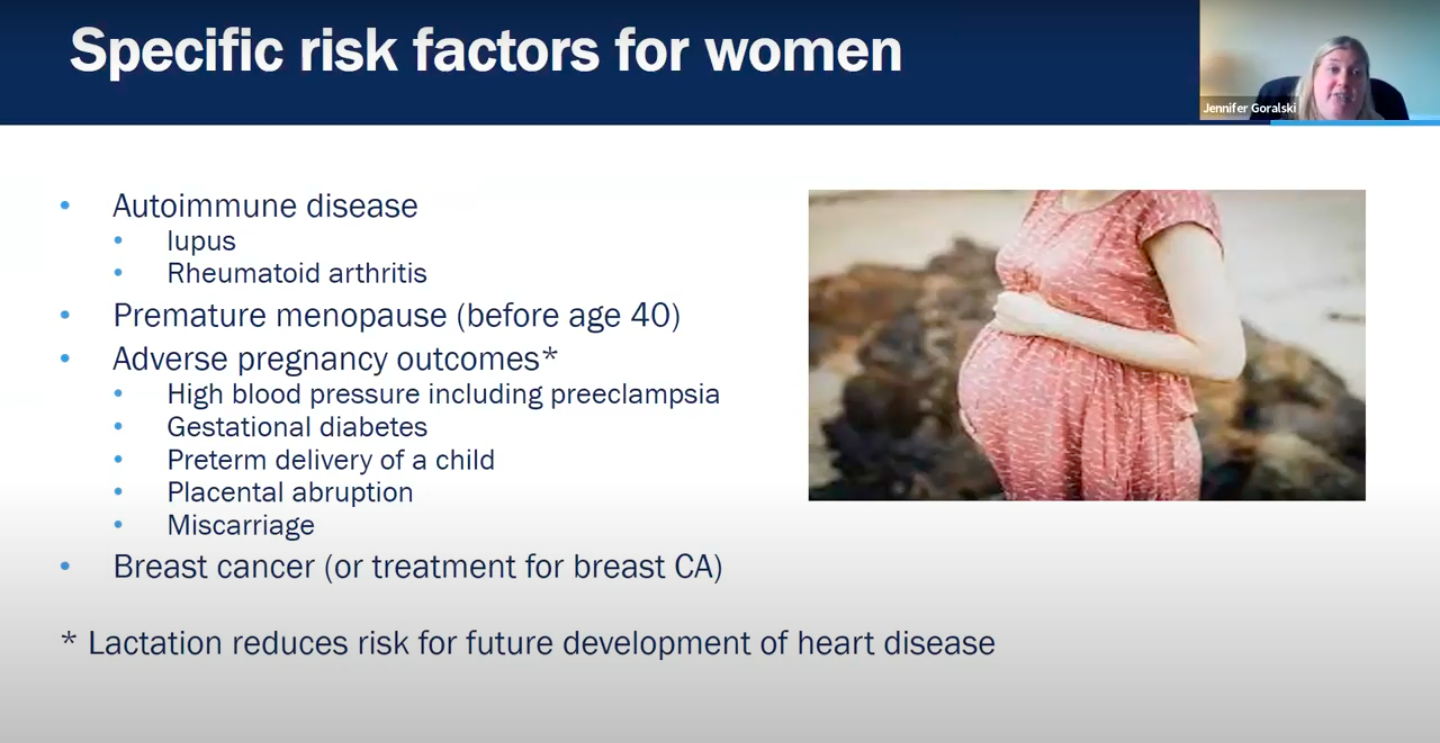 Dr. Goralski then described the circular relationship between heart issues and mood disorders; each one can cause the other, which can lead to a circular "vicious cycle." Because of this, coping strategies for stress can be a good preventative measure.
Of particular interest to our group, Dr. Goralski next went into some information about the relationship between hormonal contraception and increased risk of heart issues. She explained that increased risk of heart health issues occurs during pregnancy and postpartum as well. Menopause does not cause heart issues, but it can lead to a lot of other things that may contribute, such as increased stress. Interestingly, she explained how transgender women have a higher risk of heart issues, and its theorized that it's because their gender affirming therapeutic hormones are predominantly estrogen.
She also mentioned that CFTR modulators may lead to heart problems. Longer lifespans, weight gain, and mental health and stress issues are all contributors to heart health issues. Dr. Goralski, like many in our community, would like more research done into this relationship.