PTF Meeting Summary: Dating and Relationships with CF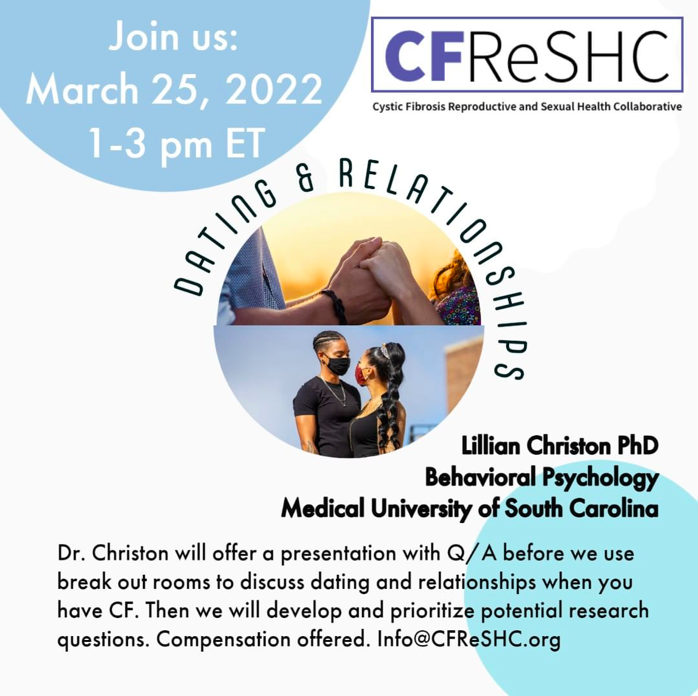 On March 25, 2022, Dr. Lily Christon, psychologist from the Medical University of South Carolina, presented about navigating dating and relationships when you have CF. She discussed different types of relationships, thoughts about disclosure, the relevance of self esteem and body image in relationships, complex aspects of relationships with CF, and making commitment and family planning decisions.
When talking about disclosure, Dr. Christon shared a list of questions from a blog post written by a CF patient about dating: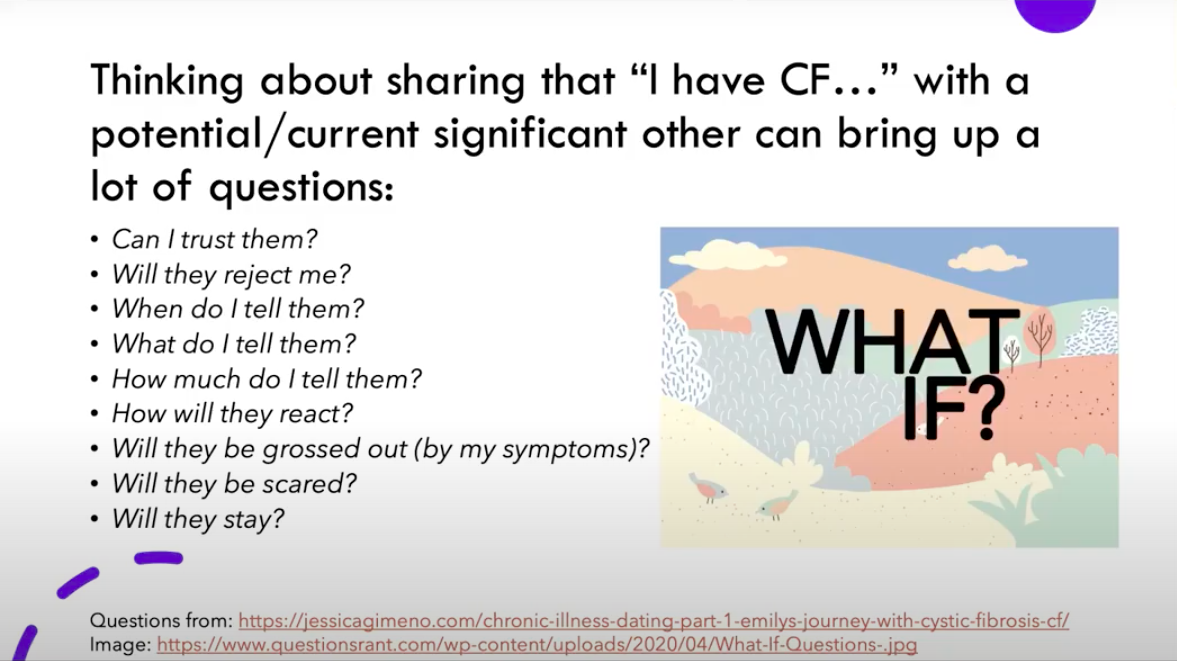 Dr. Christon shared information from psychological studies about the benefits of sharing  information about yourself and your health with your partner, and the importance of trust. Her presentation was highlighted by information about setting boundaries, and how to share authentically with boundaries. The discussion of body image and self esteem was rooted in the idea that people are best able to love others, when they love themselves first. During her presentation, she highlighted the valuable information found in the "Body Image" chapter of our guide, and suggested it as a resource.
With permission from Dr. Criston, here are two slides that resonated with meeting attendees during the Q&A period and during break out discussions: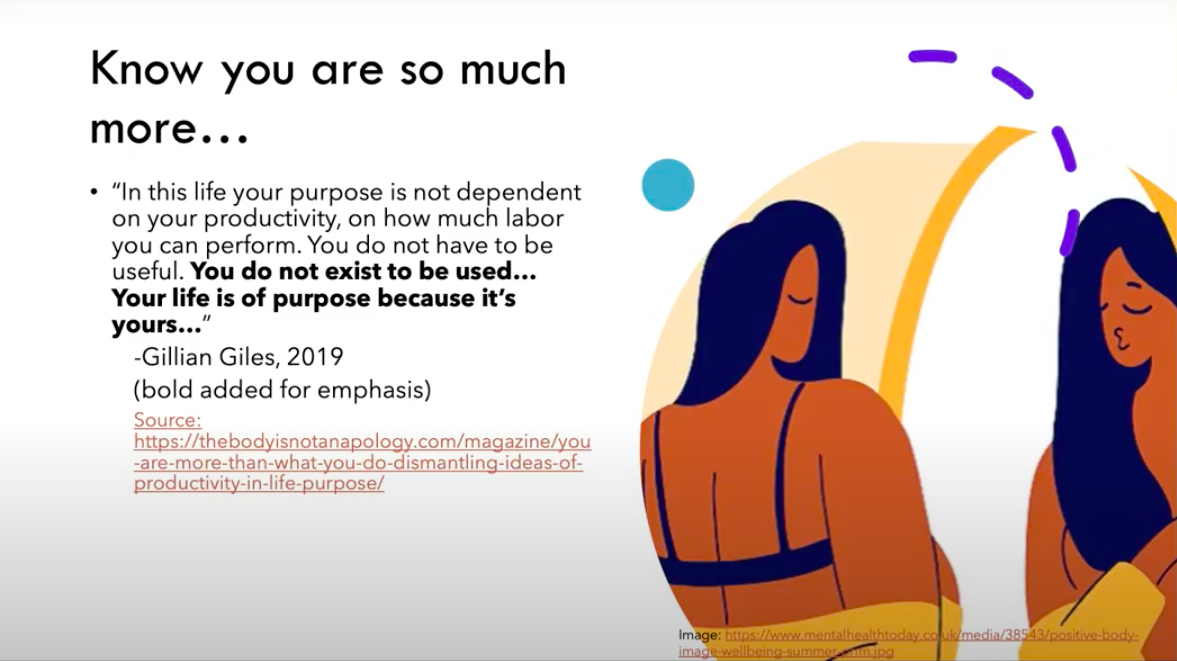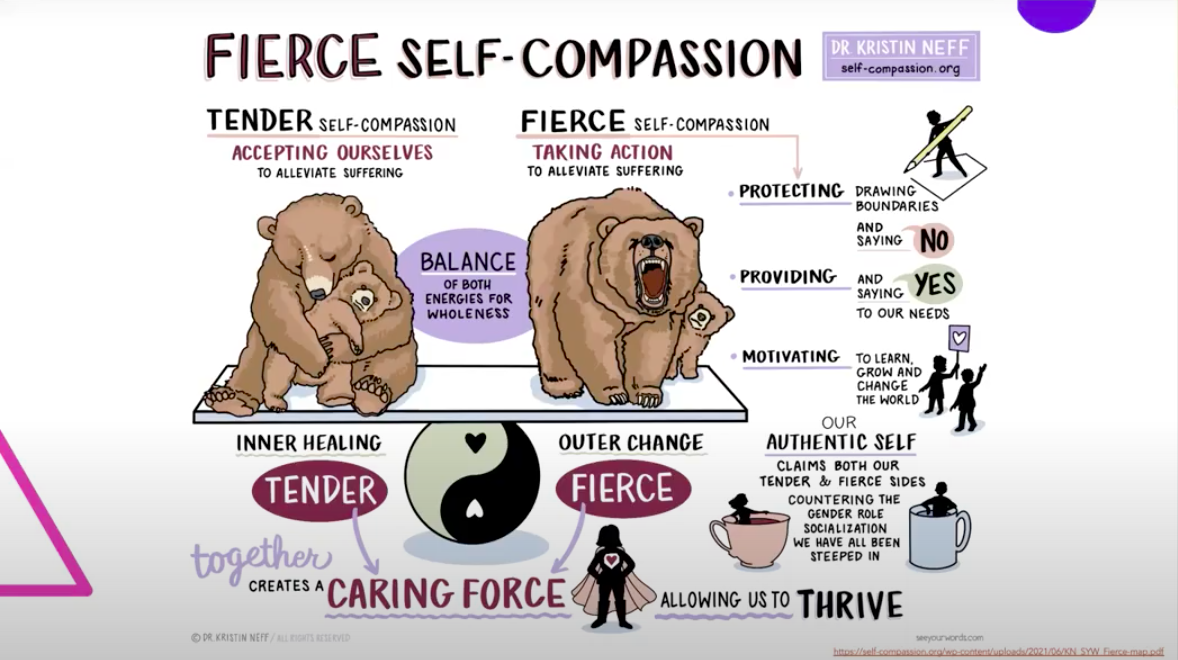 Dr. Christon's presentation wrapped up with a discussion of dyadic coping (coping with another person), resiliency building, and a hopeful message about people with CF finding love and happiness.
The presentation portion of this PTF Meeting is available for viewing on the CFReSHC YouTube page soon!