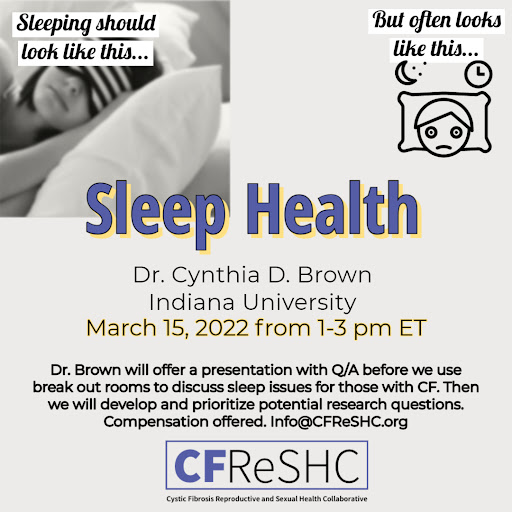 SLEEP HAPPENS (or, doesn't happen) 😛
March 15, 2022 from 1-3pm Eastern time
Join us to learn more about sleep from Dr. Cynthia D. Brown. Then we will have time to share our stories and discuss what researchers should study to help those of us with sleep struggles. Register in advance for this meeting below.
Meeting open to those assigned female at birth with CF 18+ worldwide.
---
Register below to join us for this meeting!
(If the embedded form on this page isn't working, click here)