Parenthood
The state of being a parent and handling the responsibilities involved
---
CFReSHC CF-SRH Resource Guide by Patients for Providers and Patients
Introduction
The current life expectancy in CF is now 40 years of age due to improvements in therapeutic management of the disease. Now that over 50% of the CF population is living into adulthood, adult women with CF are faced with life decisions they never thought they would have the opportunity to consider, like becoming a parent. Although adult women experience many general CF and CF- sexual and reproductive health issues, many still want to become parents [1-3]. To fulfill this wish, they must address concerns about the life-long responsibility of motherhood.
Given that motherhood is a relatively new phenomenon in the CF community, there are few quantitative studies that capture the prevalence and demographic profile of mothers with CF. According to the 2018 Cystic Fibrosis Foundation (CFF) Patient Registry data report about pregnancy, 259 women with CF gave birth in 2013; that number increased to 280 in 2018 [4] [see the Pregnancy chapter for more information]. There are no statistics on the number of women with CF who become mothers through adoption, fostering, surrogacy or becoming a step-parent [see the Family Building chapter]. Despite a relative lack of statistical data, there are qualitative studies on women's concerns about parenthood. 
Women with CF's key concerns include:
Balancing the role of being a parent and a partner

Handling employment outside of the home 

Keeping up with the increased energy demands of having a child(ren)

Financially supporting a dependent while maintaining costly CF medical care

Managing one's health regimen, exacerbations and hospitalizations as a parent with CF [

12,13].
These data reflect general work/life balance issues that all adults face, with or without CF. Yet, this balancing act is even more difficult when one factors in the time-consuming CF treatment regimen that is required for maintaining optimal health and increases when parents with CF also have a full time job. This packed schedule of child-care and work leaves little time for self care, managing a relationship with a partner, or daily household tasks. 
Do you think parenting has affected your physical health in any significant way (e.g. infections, exhaustion, dehydration)?

How are you doing emotionally?

How are you managing your medication/treatment schedule to fit in with your parenting responsibilities?

Have you had a conversation with your family about fulfilling responsibilities at home and how those fit in with the demand to keep up with your CF treatments?

Do you have a support system that you can rely on to help when needed?
Can we talk about what challenges I may experience in my day-to-day life once I become a parent, like making time for medical treatments? 

Can you recommend books and resources to help explain CF to my child?

Can you supply me with the proper equipment to monitor my health at home now that I am a parent (e.g. pulse oximeter, spirometer)?

Are you comfortable if I bring my kids to my clinic appointments so they can learn more about, and feel comfortable with, CF?
Becoming a New Parent 
Any new parent experiences a learning curve regarding time management, taking care of oneself and the baby, and simply learning how to attend to the needs of a child. Newborn schedules are demanding and disruptive to most parent schedules because the infant's needs almost always take priority. Parents face sleep deprivation and numerous other life adjustments. 
Adding to this mix, mothers with CF must be able to maintain their health while attending to the newborn's health needs. If the woman decides to breastfeed, there is an increased caloric demand on her body, as well as exhaustion from being the sole or primary parent responsible for feeding the newborn.
Learning from Others
In her blog, "Living Life with Cystic Fibrosis 'and' Being a Parent," mental health counselor and patient advocate Summer Katz interviewed five parents with CF, four of whom were women. Parents with CF noted that their health deteriorated in the first year after having children, with most attributing this to disruption in their treatment schedules [5]. Some females discussed the impact their health had on mothering activities, like having to limit their engagement in activities such as active playtime with children, attending school activities, and spending time with family and friends. Many realized the need for help and support. They enlisted their spouse or partner, a family member, or a child caregiver to enable them to rest and do their treatments. They emphasized the need to have a childcare plan in place when experiencing a pulmonary exacerbation or a hospitalization so they could prioritize their health needs. 
Medical treatment schedules can become easier to manage as children gain more independence and the ability to keep themselves busy. Katz reported that some women involve their children in their treatment regimen in order to occupy their child while they completed their health regimen (one parent gave her child her own nebulizer to play with)[5]. Others adapted treatment routines to accommodate their child's schedule, replaced energy-intensive  activities with less intensive ones, and made sure to stay organized. These strategies show that sharing childcare responsibilities and proper planning can help create some down-time for mothers with CF. 
All people with CF worry about the increased exposure to germs that a child inherently brings, especially if the child is in daycare or school. It may be possible to manage or delay a child's illnesses, but it is impossible to entirely prevent a child from ever getting sickened with colds or other viruses. In fact, contracting colds and other viruses is necessary for them to build healthy, functioning immune systems [6]. 
Chad Riedy has shared tips for avoiding germs as a father with CF. He stresses requesting help to take care of sick kids in order to limit exposure to the parent with CF. In addition, he advocates getting extra sleep and doing more frequent treatments when a child is ill to boost a parent's immunity. He suggests washing hands frequently and thoroughly, disinfecting surfaces often, and teaching kids to cough into their elbows. Finally, he recommends that parents with CF ask their child's friends' parents to be transparent when their children are sick so the parent with CF can opt to reschedule a playdate, party or other outing [7].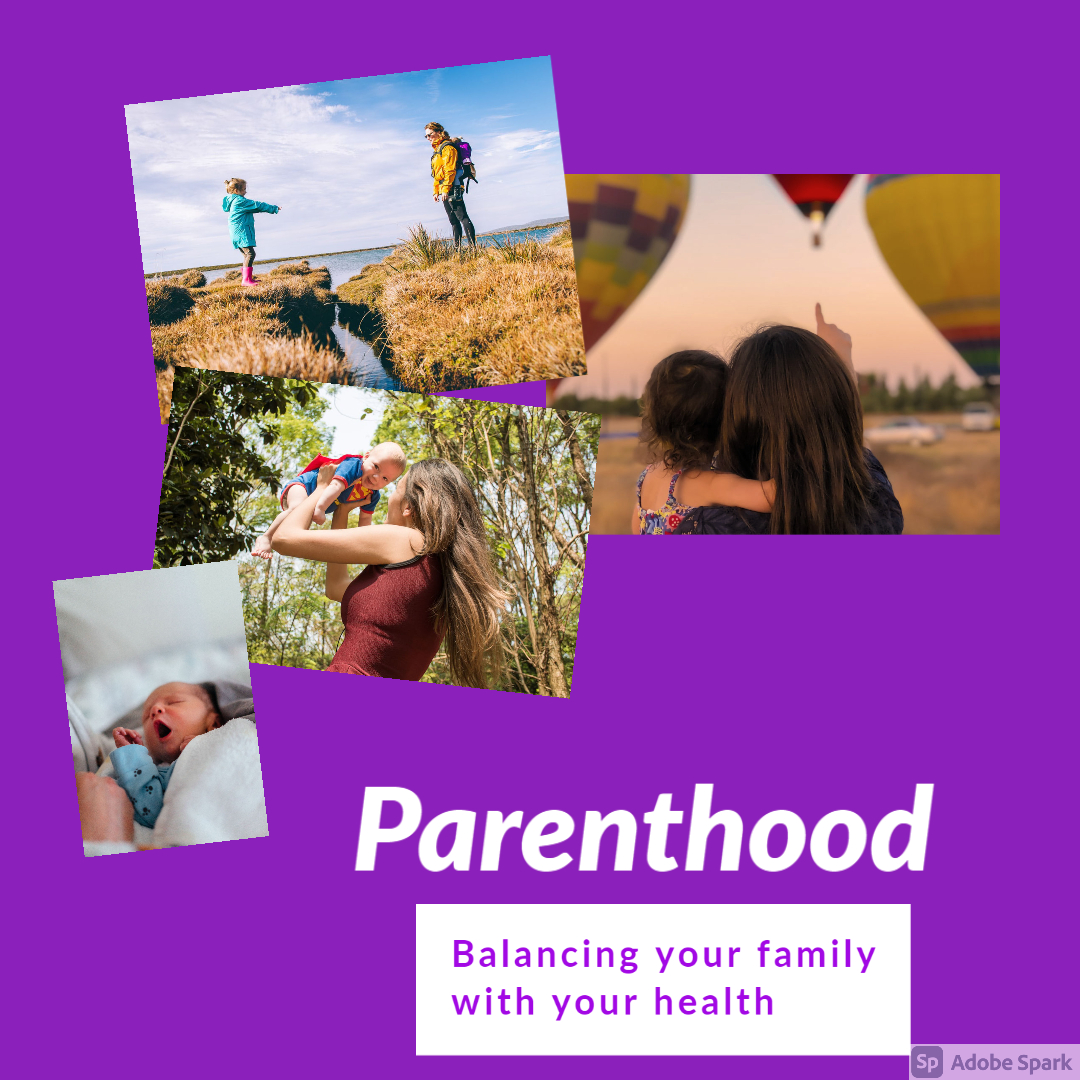 In a study in which 20 subjects were interviewed one-on-one about parenting and reproductive health, all but one expressed concerns about discussing CF with their child, yet only one parent recalled receiving guidance from a care team member regarding this issue [6]. Nearly all of the 20 participants expressed a desire and intention to be open and honest with their children about their CF. Many emphasized the importance of framing age-appropriate discussions to protect children from the burden of fear or worry.  
To build trust and establish a safe space for asking questions and expressing emotions, Darcy Cunningham, a therapist specializing in child trauma, believes that it is better to talk and be open about CF with one's children [8]. By the time the child is in preschool, the parent should call CF by name rather than just referring to being "sick." This, to Cunningham, allows the child to differentiate CF from a common cold. In early childhood, she advises that the mother expose the child to, and involve the child in, daily CF care. A child may help the mother with CF, for instance, by carrying supplies or rinsing nebulizers. Because the child will be growing up in a household full of medication, the mother with CF should emphasize safety from an early age. She should instruct her child not to handle any medications without her permission, discuss what to do if a misplaced pill is found, and lock away medications, whenever possible. 
Cunningham also writes about older children. Elementary-age children may begin to express more thoughts, feelings, worries, and concerns about their mom having CF.  She explains that asking questions to understand CF is age-appropriate. Explaining the genetic basis of CF allows the child to understand how one is born with Cf and whether they, too, can or cannot get CF. Middle school-aged children can begin to understand topics like how CF progresses and details about medications, treatments, and medical procedures. By high school, a child usually has the same capacity to understand CF as an adult does. Topics like life expectancy (which is changing), mortality, transplant, and genetic screening should be addressed before your child explores the internet on one's own.8 Overall, as with all conversations regarding CF, Cunningham recommends that mothers/families discuss all topics about CF calmly, positively, and honestly so that the child feels comfortable asking questions.
Some mothers with CF have imparted their own knowledge to other women. Licensed social worker and mother with CF, Melissa Shiffman, suggests normalizing treatments and medications by talking openly about the benefits they provide to the parent [9]. She also recommends being prepared for when one's children realize that their friends' moms do not do daily treatments. Understanding this difference can come as a shock to some children since it is a typical routine in your household. Melissa advocates providing age-appropriate information to prevent a child's imagination from running wild. Such bidirectional communication is important because, as Whitworth notes, psychological research indicates having a parent with chronic illness can result in a child feeling guilt or worry. Furthermore, she writes that children of parents with chronic illness can exhibit more behavioral and emotional problems than children of healthy parents. To try to ease these feelings and behaviors in children, mothers with CF should provide them solid information about the disease [10].  Shiffman recommends talking with one's CF care team if a child exhibits anxiety or other mental or behavioral distress. They may be able to provide a referral to a mental health professional that can help.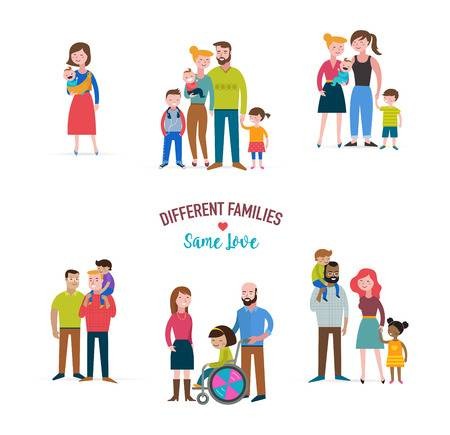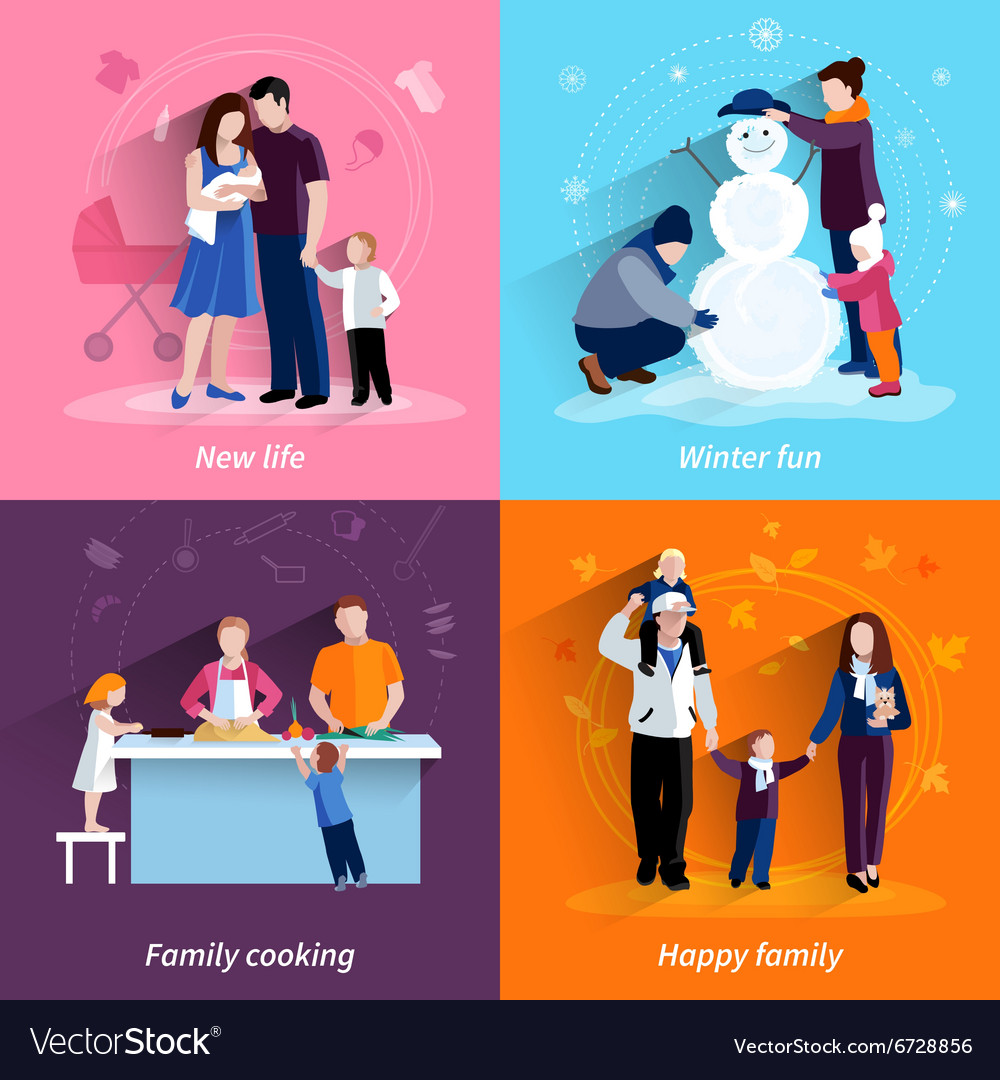 Positive Aspects of CF Motherhood
Mothers with CF certainly experience the positive aspects of parenthood. Compared to other chronically ill parents, mothers with CF do not report feelings of insecurity about failing to live to idealized expectations of "healthy" mothers; they do not generally feel the need to achieve that ideal. They also feel that having children motivates them to better adhere to their treatment regimens in order to prolong their lives [14,15]. 
Ullrich et al., conducted a mixed methods study (collecting both quantitative and qualitative data) of mothers with CF (n=31), ages 21-45 years, finding they are, in fact, remarkably resilient. CF moms cope well with parental stress, even in the face of having a progressive, chronic disease [15]. The researchers suggest that mothers with CF do not show a higher level of stress because of a general need by people with CF to feel "normal" and because of "response shift effects." Response shift is defined as a change in a person's perception or beliefs, such as how that person perceives their quality of life, that reflects changes that person experiences with their health status. Essentially, this means that because women with CF typically experience many serious health stressors, they experience parenting stressors on a different scale than mothers who are not dealing with a chronic illness. Ullrich suggests that a response shift effect also occurs because many women with CF grew up thinking it impossible to become a parent. They also experience less stress because they are raising "healthy" children [15]. More studies on parenthood and CF are needed to confirm these observations.
"Being 'Mommy' has brought with it so much fun and laughter that this has drowned out the occasional sorrow and worry that I have felt as they have gone through their own personal challenges. Motivation to keep up all the treatments, the exercise, the 'everything' that I do to stay healthy rests completely on my desire to be there for the boys. First, it was to live long enough to see them graduate high school. Then, to see them successful in careers or college (still working on that one). Next it will be to live long enough to hold my grandchild. It's hard to overstate how motivating this has been for me. There have been challenges, of course. I worried from the beginning that I was entering into a relationship with two beings who would suffer immensely if I should die before they were old enough to handle it well.  I would see them worry about me, and this would break my heart. I tried to be 100% honest with them from the very beginning and promised them as soon as they were old enough to understand that I would tell them the truth at all times. I would let them know when/if it became time to worry, so they could relax."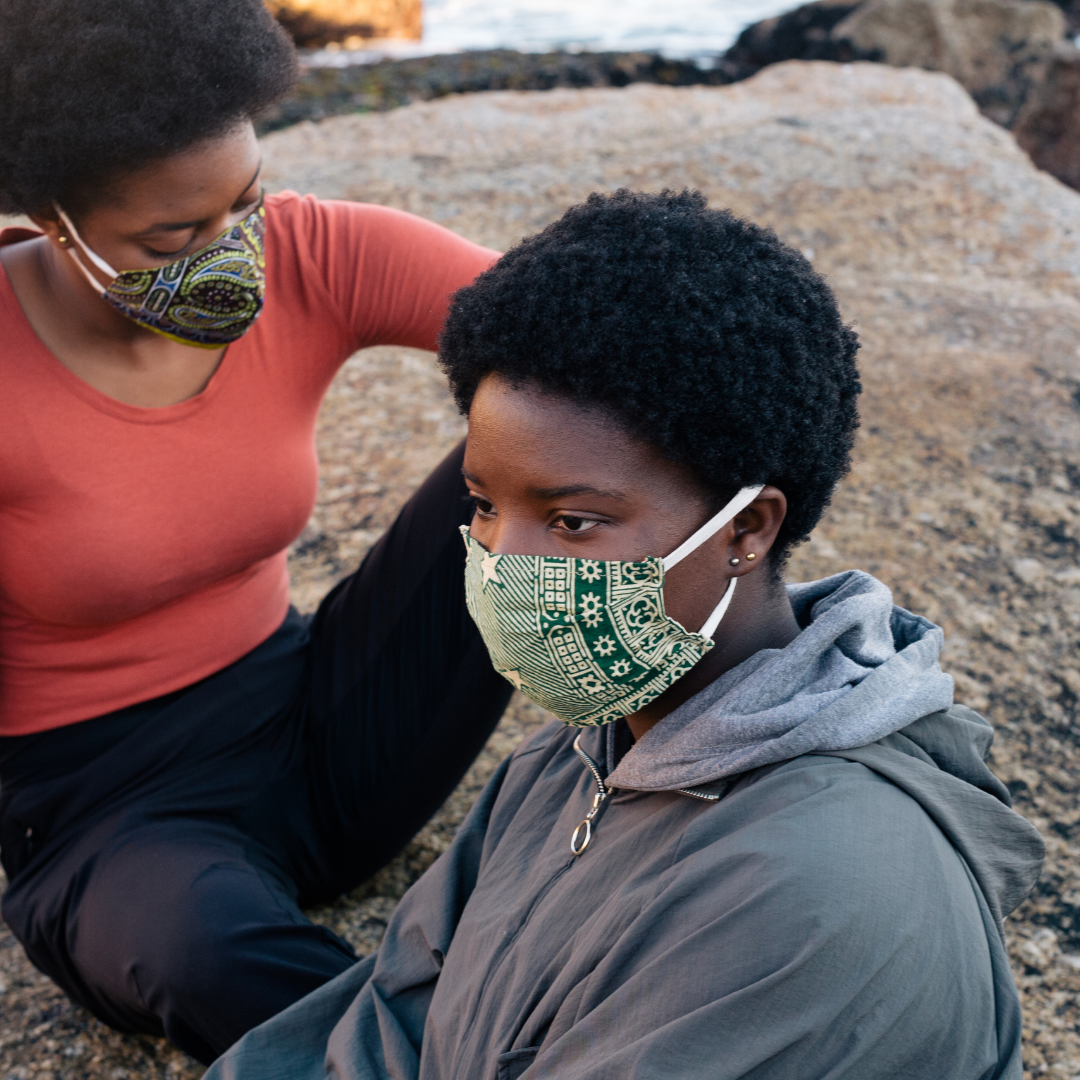 "As a parent with a newborn, it's been extremely important for me to get as much sleep as I can. Without sleep, I tend to get sick. It was very helpful to bottle feed during the night so my husband and I could take turns. Then, when our baby was a little older, we were able to alternate nights and sleep in separate rooms so that we could get a full good night sleep every other night. Also, I am more of a night person and my husband is more of a morning person, so it has worked out really well to have me stay up to do the dream feed late at night and then have my husband do the early morning feeds so I can sleep. Breastfeeding is wonderful, but is not possible for everyone and sometimes is not worth the sacrifices. As someone with CF, I tried my best to breastfeed, but it was causing me to get much less sleep and to be very overwhelmed. After 6 weeks we made the switch to formula and my life has gotten exponentially better. I have more time to care for my baby and for myself. In the end, a fed baby is best." 
"Thank goodness for my mom and family. They (were) my support system from day one. When he was really small, I could just put him in his bouncer beside me while I did a treatment. When I went back to work, I would get up at 5am to do a treatment and get ready before he would get up and I would do a treatment after he went to bed. Those were long, long days and nights. As he got older it was easier in a way, he would sit with me while I was doing a treatment. I cannot tell you how important it is to have a strong support system. When I couldn't take him to baseball practice my family did; if I couldn't be at a school function because of my health, my family stepped in. Now that he is 11 going on preteen here it has been a lot easier to juggle my health and family. When he was younger it was hard to take care of myself. Because you want to do everything, be the best mom, wife you can. Cook, clean, be on the go so you don't miss out. I've had to come to the realization that if the house didn't get picked up that's ok. Nobody was going to worry about that but, if I didn't take care of myself people would worry." 
"Parenting added some challenges while working a career and keeping up with my CF treatment schedule. We have fostered quite an age range of kiddos; each age comes with unique advantages and challenges. Knowing my limits, multitasking, staying organized, keeping a schedule, is what has helped me to succeed. I know I cannot be the best mom I can be, if I'm not taking care of myself. I remind myself this often. Parenting has shown me so much love and I'm thankful for the parenting journey I have followed.  Being a parent with CF has prepared me to be a stronger, more empathetic, more loving, and better advocate for all the kids that have come to live with us…For that I'm truly thankful."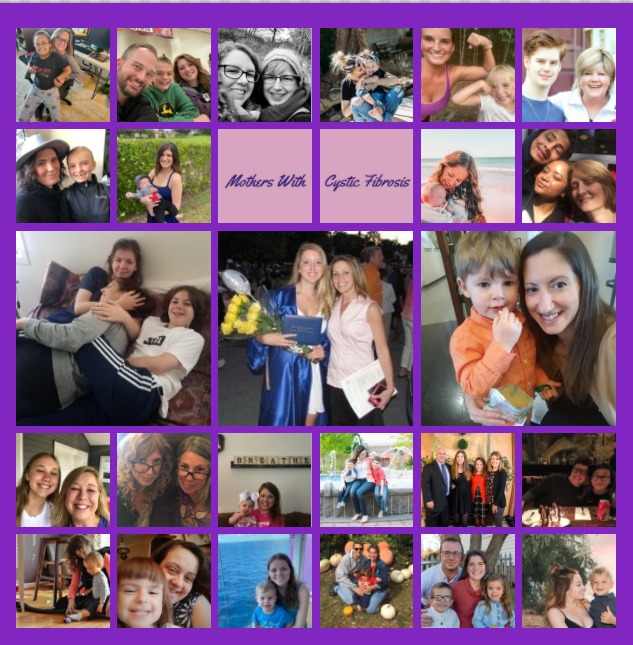 Psychosocial Effects
In addition to physical health concerns that surround being a parent with CF, parents expressed feelings of guilt and anxiety about how their illness impacts parenthood. Example questions and concerns women with CF discussed at the July 29, 2020 CFReSHC Patient Task Force meeting on parenthood include:
Will my low energy and fatigue affect time with my child? 

How CF will affect my child? Will they grow up with anxiety over my health? 

How do I explain CF to a child? Will they live with the fear of my potential death? 

How does my absence due to long hospital stays affect my child's sense of security and well-being?

What if I am unable to care for or comfort my sick child for fear of contracting germs? [

11,12

]
Women with CF also report guilt regarding the possibility of dying and leaving their child motherless [13,14].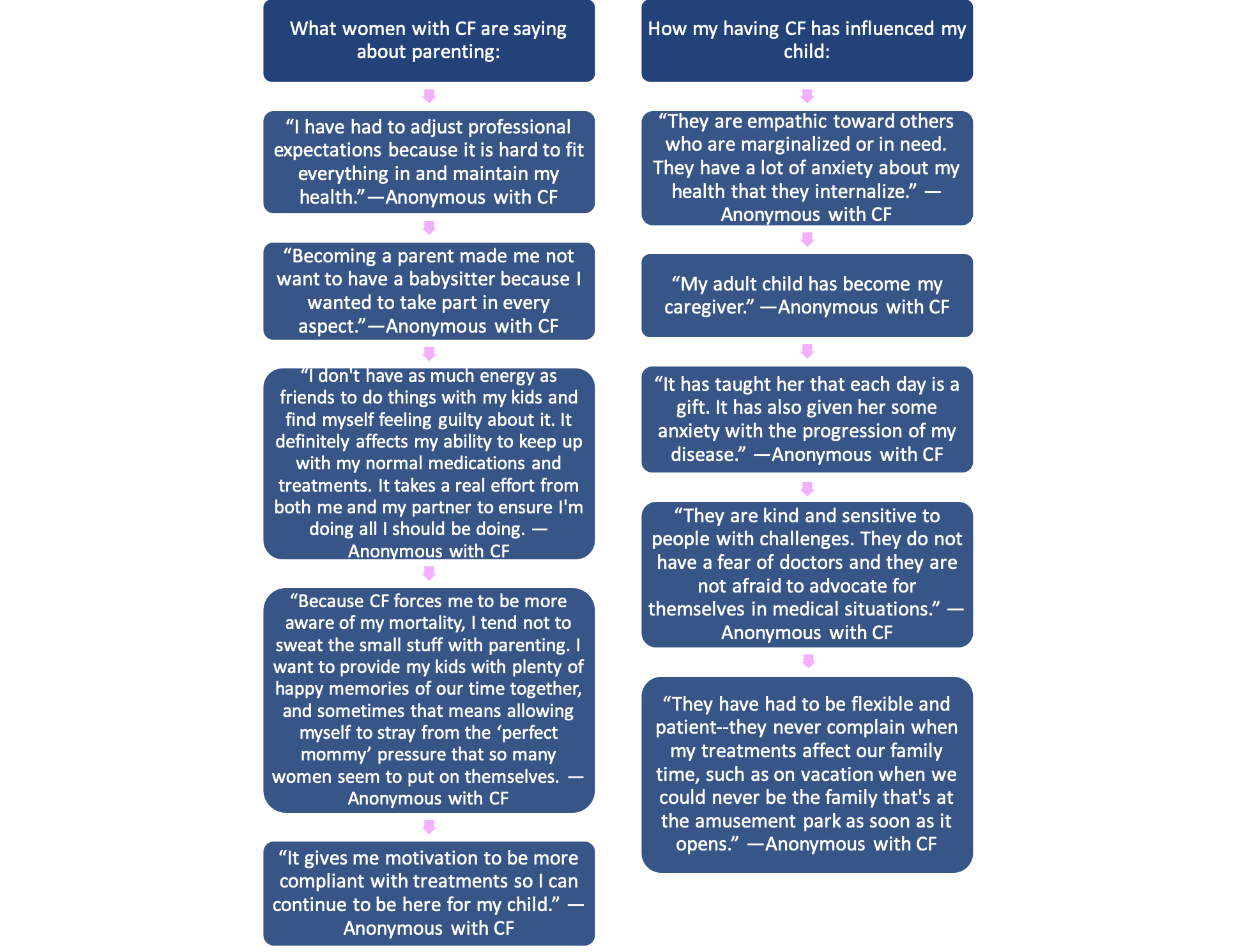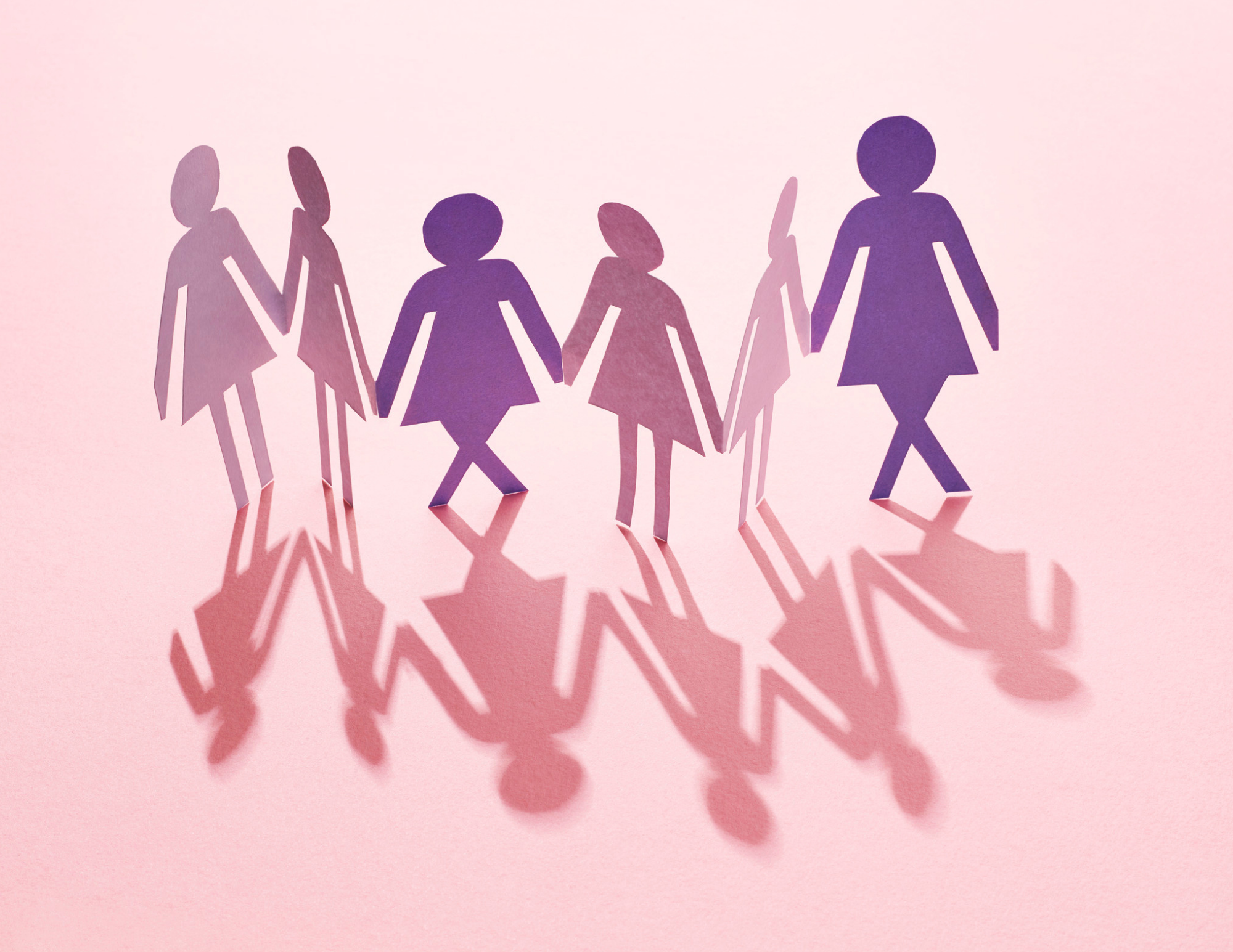 Peer to Peer Advice
Support networks are important and everyone's needs are different.

Encourage children to ask questions, answer as honestly as is appropriate for their age and maturity

Come up with an emergency action plan for when you get sick and need assistance and share plans with your support system. And always have a plan B.

Be flexible because things are always changing.

Ask! People will not come to your aid unless you ask them.

My contract with my daughter that gives her reassurance, "I'll tell you when it's time to worry and it's not now"

Talk to your doctors about balancing work, family and health.

Physicality of being a mom with young children: ost don't realize how much energy is needed – LOTS!.

Be transparent with your network about your CF.

Speak with your partner/family about assigning a guardian for your child/ren in the event your health declines or untimely death.
Works Cited
Cystic Fibrosis Foundation. CFF patient registry 2016 Annual Data Report. 2017.

https://www.cff.org/Research/Researcher-Resources/Patient-Registry/2016-Patient-Regis-try-Annual-Data-Report.pdf

.

Uchmanowicz I, Jankowska-Polanska B, Rosinczuk J, Wleklik M.  Health related quality of life of patients suffering from cystic fibrosis.

Adv Clin Exp Med

. 2015;24(1):147-152.

Ladores S, Raju D, Bray LA. Fertility and reproductive health implications of targeted therapeutics for cystic fibrosis.

Reproductive system & sexual disorders current research

. 2016;5(4).

https://doi.org/10.4172/2161-038X.1000194

doi: 10.4172/2161-038X.1000194.

Cystic Fibrosis Foundation. 2018 patient registry annual data report. 2019.

https://www.cff.org/Research/Researcher-Resources/Patient-Registry/2018-Patient-Registry-Annual-Data-Report.pdf

.

Katz S. Living life with cystic fibrosis 'and' being a parent.

https://hhcs.com/living-life-with-cystic-fibrosis-and-being-a-parent/

. 

Website. 

Hailey CE, Tan JW, Dellon EP, Park EM. Pursuing parenthood with cystic fibrosis: Reproductive health and parenting concerns in individuals with cystic fibrosis.

Pediatric pulmonology

. 2019;54(8):1225-1233.

https://search.datacite.org/works/10.1002/ppul.24344

. doi: 10.1002/ppul.24344.

Riedy C. Five tips for avoiding germs as a parent with CF. 2017.

https://www.cff.org/CF-Community-Blog/Posts/2017/5-Tips-for-Avoiding-Germs-as-a-Parent-With-CF/

.

Cunningham D. Darcy's blog: How to talk to kids about cystic fibrosis. 2018.

http://www.gunnaresiason.com/darcys-blog-talk-kids-cystic-fibrosis/

.

Shiffman M. Teaching my kids about my CF.

https://www.cff.org/CF-Community-Blog/Posts/2016/Teaching-My-Kids-About-My-CF/

.

Website. Updated 2016.

Whitworth J. Talking to my child about CF (part I).

https://cystic-fibrosis.com/living/explain-cf-child/

. Website. Updated 2019.

CF Reproductive and Sexual Health Collaborative. CFReSHC Patient Task Force meeting on Parenthood. 6.29.2020.

Barker H, Moses J, O'Leary C. 'I've got to prioritise': Being a parent with cystic fibrosis.

Psychology, Health & Medicine

. 2017;22(6):744-752.

http://www.tandfonline.com/doi/abs/10.1080/13548506.2016.1233345

. doi: 10.1080/13548506.2016.1233345.

Ladores S, Bray LA, Meneses K. Fears surrounding pregnancy and motherhood among women with cystic fibrosis.

Women's Healthcare

. 2018:26-30.

http://www.npwomenshealthcare.com/fears-pregnancy-motherhood-cystic-fibrosis/

Accessed July 2020.

Sophie L. Cammidge, Alistair J. A. Duff, Gary J. Latchford, Christine Etherington. When women with cystic fibrosis become mothers: Psychosocial impact and adjustments.

Pulmonary medicine

. 2016;2016:9458980-11.

https://www.airitilibrary.com/Publication/alDetailedMesh?DocID=P20150723002-201612-201707110022-201707110022-120-130

. doi: 10.1155/2016/9458980.

Ullrich G, Bobis I, Bewig B. Parenting stress in mothers with cystic fibrosis.

Disability and rehabilitation

. 2015;38(2):174-179.

https://search.datacite.org/works/10.3109/09638288.2015.1031290

. doi: 10.3109/09638288.2015.1031290.
Free Printable PDF Download
Want a free printable PDF download of this section for your use in clinic? Just give us your name and email address below to get your download link. This will not add you to our email list.